4 tags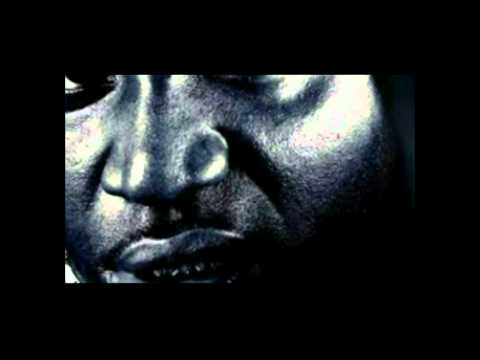 2 tags
Sundance: Ice-T's 'The Art of Rap' Has...
Chuck D, Grandmaster Caz and Coco attend the first public screening of the music-filled documentary. 7:36 PM PST 1/21/2012 by Jay A. Fernandez The Art of Rap screened Saturday afternoon at the MARC to a more bumpin' crowd than Sundance usually sees. Stocked with rap artists and hip-hop fans, the audience spent much of the documentary head bobbing and breaking into applause whenever another...
5 tags
KRS-ONE: JUDGEMENT DAY
THE TEACHA KRS-ONE INTRODUCES RIP NICHOLSON TO HIS SCHOOL OF HIP HOP. KRS-ONE interviewed for Rip2Shredz  //  Street Press Australia  //  Hiphop.sh @ @ 08.45 AEST Saturday, 04th February, 2012 Oprah visited down under, even Queen Elizabeth and her grandson Prince William walked our red carpets last year. Now we wait, firmly held in 2012 for the inaugural visit of hip hop's leading...
4 tags
Following "My God", "Can I Live" and "Open Your Eyes" here is the latest video from Clipse member/G.O.O.D Music Recording artist Pusha T's Fear Of God mixtape. Black backgrounds and tons and tons of white substances (Baby powder?) form the visuals for "Blow" directed by Mike Carson and Mike Waxx. Pusha T's Fear Of God mixtape is out now. Read our review and download the mixtape here. Fear of...
5 tags
Maybach Covers Billboard
They release songs and visuals, daily. (You can't ever get to far from the blogosphere!) They're working on solo projects and film guest appearances, all while promoting their compilation album, 'Self Made Vol. 1,' out May 23. Does Maybach Music Group have something to prove? Check out what Maybach Music's Rick Ross, Wale, Pill and Meek Mill had to say about...
4 tags
Rakaa Iriscience - Wearing The Crown
   BEFORE THEIR SIXTH ALBUM DROPS, MC RAKAA TAYLOR (RAKAA IRISCIENCE) HAS FRAGMENTED THE DISCOGRAPHY OF DILATED PEOPLES TO INCLUDE HIS FIRST SOLO LP, CROWN OF THORNS, IT'S ALL LOVE, HE TELLS RIP NICHOLSON AND INSISTS THAT HIS RECORD IS "LESS OF A DEPARTURE AND MORE OF A CONTINUATION" OF THE GROUP'S LEGACY. RAKAA interviewed for Rip2Shredz  //  Street Press Australia  //  Hiphop.sh @...
3 tags
RIP: Heavy D Dies at 44
From Newsone: LOS ANGELES– Heavy D, the self-proclaimed "overweight lover" of hip-hop who became one of rap's top hit-makers with wit, humor and a positive vibe, has died. He was 44. Lt. Mark Rosen of the Beverly Hills police said Heavy D died in a Los Angeles hospital Tuesday after collapsing at his condominium building. Rosen said Beverly Hills police officers were dispatched to...
3 tags
Naughty By Nature: Strike A Nerve in 2011
ONE OF THE BIGGEST BREAK OUT ACTS IN HIP HOP, NAUGHTY BY NATURE HAS ALWAYS BEEN ABLE TO STRIKE A NERVE, HOLDING DOWN THEIR TRUE IDENTITY WHILE TAKING IT TO MAINSTREAM NOTORIETY WITHOUT HAVING THEIR GHETTO PASSES REVOKED. TWENTY YEARS AFTER O.P.P. STICKERED THE CHARTS, THE NEW ALBUM ANTHEM INC. IS SET TO CEMENT THEM REAL RAP IICONS. VIN ROCK TALKS TO RIP NICHOLSON. VinRock (Naughty By...
3 tags
BET Hip Hop Awards 2011 Cypher
The BET Hip Hop Awards was recently served up and apart from seeing the return of DMX and Heavy D live and LL Cool J immortalised this year, the cypher, once again became the show's highlight package. Lil Wayne took both artist and live performer of the year, but when Chris Brown's Look At Me Now (featuring Busta Rhymes and Lil Wayne) takes most awards including video of the year and the ...
2 tags
Audio: LL Cool J - "Year Of The Hip Hop"
New joint dusted off from the cut tracks of LL's early Jack The Ripper. Thank to the guys at slice-of-spice.com DOWNLOAD: LL Cool J – Year of the Hip-Hop | Mediafire
4 tags
9th Wonder: No Pretending f. Raekwon & Big Remo
Another sneak peek: 9th and The Chef on this joint off The Wonder Years. (Sept. 27) DOWNLOAD: 9th Wonder – No Pretending f. Raekwon & Big Remo | Mediafire
4 tags
9th Wonder: One Night f. Terrace Martin, Phonte &...
Another sneak peek: North Carolina's The Wonder Years album coming September 27th. DOWNLOAD: 9th Wonder – One Night f. Terrace Martin, Phonte, & Bird And The Midnight Falcons | Mediafire
3 tags
Mixtape: Pusha T – Fear Of God II: Let Us Pray
01 Changing Of The Guards (f. Diddy) 02 Amen (f. Kanye West & Young Jeezy) 03 Trouble On My Mind (f. Tyler, the Creator) 04 What Dreams Are Made Of 05 O There It Is 06 Feeling Myself (f. Kevin Cossom) 07 Raid (f. 50 Cent & Pharrell) 08 My God 09 I Still Wanna (f. Rick Ross & Ab Liva) DOWNLOAD: Pusha T – Funkmaster Flex Freestyle | Mediafire
4 tags
Classic Albums: Nas' Illmatic
"Reebok Classics and Rock The Bells bring you Classic Albums by Classic Artists featuring Illmatic by Nas."
4 tags
Mixtape: Young Jeezy – The Real Is Back 2
Young Jeezy and DJ Drama surprise everyone by letting go of their latest project The Real Is Back 2. Features from Birdman, Freddie Gibbs, Yo Gotti and more. Download: Link  //  Trailer
2 tags
3 tags
Video: Ski Beatz & Mos Def – Cream Of The Planet
This video featuring Mos Def comes from Ski Beatz' highly-anticipated 24 Hour Karate School (due September 7th.) Video directed by Creative Control. ALSO: Ski Beatz ft. Curren$y & Wiz Khalifa – Scaling The Building [DOWNLOAD HERE]
2 tags
Download: Dre's The Chronic Re-Lit & Released
Dr. Dre and hip hop's classic west coast timepiece The Chronic from 1992 is set for re-release through WIDEawake Entertainment Group, the owner of Death Row Records. Titled The Chronic Re-Lit, this edition will include seven unreleased tracks plus DVD of live never before seen interview of Dr. Dre and other Death Row related artists. Official release date for the Chronic Re-Lit is set for...
2 tags
411: DMX To Be Freed Today
From AllHipHop News: Rapper DMX could be a free man later today, after serving six months in an Arizona jail for violating the terms of his previous probation. In March, DMX was sentenced to six months in jail, after the rapper tested positive for having cocaine in his system, a violation of his previous probation. According to a tweet from longtime producer Dame Grease, DMX is slated for an...
3 tags
Video: Jay-Z & Cookin' Soul - "Summer In Brooklyn"
It´s Summertime and we had to do somethin special, everybody knows the classic "Summer in the city" by Quincy Jones, we decided to take it to Brooklyn, mixin Jay-Z and Lil Wayne vocals from Hello Bk, addin some new fantastic visuals based on typography and still images of Brooklyn. Production, SFX, animation and edit by Greg Solenström. Jay-Z feat. Lil Wayne – Summer in Brooklyn...
3 tags
Video: Nas & Damian Marley Live on Jimmy Kimmel...
Nas and Damian Marley perform 'As We Enter' and 'Count Your Blessings' from the new album, Distant Relatives live on Jimmy Kimmel Live. [SOURCE]
1 tag
Slang Editorial: The Wrap Up On Suge Knight
Suge Knight was quickly released from police custody yesterday after posting $65,000 bail for allegedly pulling a gun on a man in South Los Angeles. Former Death Row CEO, Suge Knight was arrested just after midnight on Thursday morning (May 20)in Gardenia and held by authorities for driving with a suspended license. His lawyer denies claims of any altercation with a deadly weapon. For the news...
Happy Birthday, Big Poppa
Christopher George Latore Wallace, May 21, 1972 – March 9, 1997. Biggie Smalls would be 38 today. Lil Cease of Junior MAFIA remembers his friend. R.I.P. MTV Shows [SOURCE]
4 tags
Album Release: Distant Relatives by Nas & Jr Gong
Finally the highly anticipated new album from God's Son and Jr. Gong Marley, Distant Relatives was released in stores today [May 18th] For the new release album grab the torrent before copyright hounds ban it - DOWNLOAD HERE]
3 tags
Guru Dies April 19, 2010 R.I.P.
Keith Elam [July 17, 1966 – April 19, 2010] Rest In Peace to Keith Elam or better known worldwide as Guru from Gang Starr. Gifted Unlimited Rhymes Universal passed away yesterday due to a long battle with cancer. Previous reports of him suffering a heart attack and subsequent coma have been met with worse and imminent news of his death. Guru will always be remembered personally for the man who...
2 tags
Cypress Hill Breaks Down Classic Tracks For...
In preemptive strike to Cypress Hill's new album Rise Up coming out soon, Complex magazine's Toshitaka Kondo hit up the Latin hiphop leaders to break down some of their classic tracks over their legendary career as they near twenty years standing at the top of West coast hiphop. Cypress Hill Classics: B-Real & Sen Dog On The Making Of 10 Key Records April 19th, 2010 ...
4 tags
Video: 'In Gotti We Trust' by Kurupt & X to-tha Z
Fresh video for 'In Gotti We Trust' by Dogg Pound's Kurupt and Xzibit with Terrance Martin on the hook.
1 tag
DJ Quik Announces New Album
P-Fonk's legendary DJ Quik took a radio interview recently and opened up on new album, The Book of David. This will be the first in five years for the West coast super-producer. The album is recorded, wrapped and will feature collaborations from vets, Ice Cube, WC and Bizzy Bone which is to be expected soon. Quik also touched on his apparent end to the beef with Suga Free and announced...
Video: Affion Crockett & Russell Simmons - Hustles...
Hustles with Russells [EP 1] Hustles with Russells [EP 2] Hustles with Russells [EP 3] Hustles with Russells [EP 4] Hustles with Russells [EP 5]
T.I. Announces Release Date & Title For New Album
The ATL return of The King is catching headlines with his break out post-prison announcement… The new shit! After dropping the trailer to his "F*ck A Mixtape" video [below] thanks to DJ Drama and his Gangsta Grillz series, T.I. has now announced the name of his next studio album. King Uncaged will be released as scheduled for August 24th. [Peep the latest track and first interview...
Glastonbury Wants Snoop Dogg For Next Festival
Controversial rapper Snoop Dogg is being lined up by Glastonbury organisers for this year's 40th anniversary festival, according to a report in the Sun newspaper on Tuesday (March 16). The rapper, who has been banned from entering the UK by immigration authorities since an altercation involving his entourage at London's Heathrow Airport in 2006, has recently been allowed to reapply...
Video: 'In Gotti We Trust' by Kurupt & Xzibit
Kurupt went all in on his upcoming Young Gotti LP, Streetlights out on 4/20. The track and video features Xzibit and produced by Terrace Martin.
Video: 'That Street Life' by Styles P
New video for Styles P 'That Street Life' featuring Tiger Woods.
3 tags
Interview with Danny Boy
Chi-Town native and Death Row Records' son of soul and songbird to most of the notorious 1990's west coast rap legends - r&b star Danny Boy (Danny Boy Steward) is on the come back with a new album and a dusted off collection due for release by new WIDEAwake/Death Row label. Steward, all grown and still beautiful in voice gave Dynamexx Enterprise and Hiphop.sh an exclusive on where...
Video: 'Desha Dayana' by U-N-I
'Desha Dayana', the new hit from these West Coast new cats U-N-I from their upcoming LP, A Love Supreme 2.0 has just gone to video. Peep here.
4 tags
Ice Cube Meets Dre, Snoop & Game for Detox
In light of recent hullabaloo over Ice Cube and his "Drink the Kool-Aid" joint, the west coast legend himself gave a statement explaining the intentions behind the controversial song. As well he spoke on reuniting in the studio with Dr Dre, Snoop Dogg and The Game and playing his part in the mythical Detox album. From Ice Cube: "What up fam, I met Dr. Dre in the studio...
Video: "I Rep That West" (Making of) By Ice Cube
The Don Mega is already making headlines as some of the biggest movers in top shelf hiphop prepare for the west coast don going in on them in his second single from the I Am The West LP, "Drink The Kool Aid." Artists like Jay-Z, Kanye West, Lil Wayne and Eminem are rumoured to be in his crosshairs. The making of Ice Cube's "I Rep That West" video - First single...
2 tags
Lil Wayne's Open Letter From Jail
It's been less than a month since Lil Wayne officially checked in to begin serving a one year jail sentence at New York's Rikers Island facility. The Southern emcee has checked in from behind the bars with an open letter to fans, friends, and supporters. In the letter, posted at the rapper's new website WeezyThanxYou.com, Weezy thanked fans for the countless letters of support....
Video: T.I. Talks New Album
The next album is going hard! "Classic T.I." [SOURCE]
411: Dr Dre & Jay-Z To Drop Detox Record
E! News own Michael Yo has been putting out a rumour of a studio collab between industry legends Jay-Z and Dr. Dre and dropping the record this week! Further reports have arisen supporting the notion that this "uptempo" track will be the infamous Detox's first single. [SOURCE]
Video: Soundtrack 2 My Life by Kid Cudi
DatNewCudi.com: KiD CuDi - Soundtrack 2 My Life (Directed by Jason Goldwatch) [SOURCE]
Yukmouth Responds to Suge Knight Robbery / Assault
This is a first, Suge Knight was not involved in a assault/robbery incident involving Bay Area rapper Yukmouth on Monday (March 22), despite initial reports saying otherwise. Police were seeking Knight for his alleged involvement in an incident earlier this week where Yukmouth was stuck up for $92,000 in jewelry while in the parking lot of a Ralph's supermarket in the San Fernando...
Ice Cube Criticised For Not Helping Newcomers
After raising eyebrows last week with in a blog where he said he isn't obligated to help "local L.A. rappers," Ice Cube penned another entry this Thursday (March 25) where he clears the air about his statements. Last week, the veteran rapper stated: "It ain't my job to make nobody famous." Some took offense, including newcomer Jay Rock who felt Cube's...
411: Rev Run Speaks On Son Diggy's Hiphop
15 year old son of kings of rock, Run DMC legend, Rev Run is completely behind Diggy Simmons and his burgeoning hiphop career signing to Atlantic Records and will not let school get in the way of stacking Benjamins. XXLMag.com called Run to get his fatherly word on the could-be heir to his father's emcee crown. Questions on whether the young-un is too young for this kinda attention on the...
Video: Our Dreams by Method Man, Ghostface &...
Method Man, Ghostface & Raekwon: Our Dreams (Music Video) The three Wu vets team up for a brand new track called "Our Dreams," the first single from their Wu-Massacre album, due March 30.
Mixtape: Jay Rock – Tales From the Hood 2
Jay Rock drops his latest mixtape featuring DJ Whoo Kid and DJ Scream. From XXL cover to reppin' the west coast warzone. Pushing rhymes like weight until his debut album is packaged, Watt's finest, Jay Rock keeps it hot on this one! [DOWNLOAD HERE] [SOURCE]
Suge Knights Goes Debo on Yukmouth!
Disgraced and out of pocket former Death Row Records mogul, Suge Knight is making headlines once again. The former Death Row honcho is being accused of beating and robbing Bay Area rap vet Yukmouth, according to TMZ.com Authorities tell the site that an altercation happened last night at Ralph's supermarket in the San Fernando Valley, that ended in Knight allegedly walking away with $92,000...
Film Trailer: Snoop Dogg's Malice In Wonderland...
Malice N Wonderland Trailer Park Movies | MySpace Video This is the brand new trailer for Snoop Dogg's upcoming original short film, inspired by the rapper's upcoming new album More Malice, both due out on March 23rd.
Guru Surgery Successful; Full Recovery Expected
Those close to Guru have revealed that the rapper's heart surgery performed in the last 24 hours has been a complete success and Guru is expected to have a complete recovery. [Full story: read previous entry] According to sources told to Allhiphop.com the 43 year old New York MC is doing "fine" despite bullshit reports on the Internet claiming that he had died last night. Gang...
BREAKING NEWS: Guru Suffers Heart Attack & Coma!
According to HipHopWired.com, information has been obtained in relation to the health of east coast rapper, Guru. Apparently he has just recently suffered a cardiac arrest and now fallen into a coma. These details come by way of Guru's own sister. Legendary emcee formerly with DJ Premier in the famous rap outfit Gang Starr, Keith 'Guru' Elam is also considered a pioneer for...